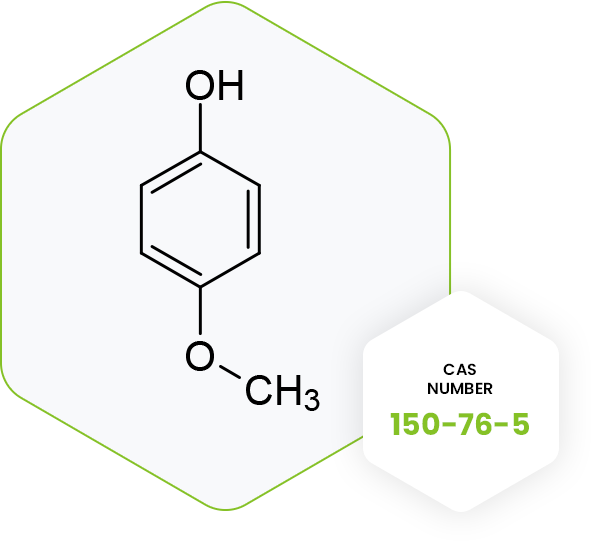 MEHQ (Monomethyl Ether Of Hydroquinone)
MEHQ is a performance chemical and is an organic compound and synthetic derivative of hydroquinone. MEHQ is commercially manufactured by the hydroxylation of anisole or by free radical reaction between p-benzoquinone and methanol. It is used as a Polymerization inhibitor in the manufacturing of Acrylic acids, primarily involved in the manufacturing of acrylic fibres, paints and inks, adhesives, and super absorbent polymers. It is also used in the manufacturing of Methacrylic, other Acrylates, Vinyl Acetate Monomer (VAM), Styrene Monomer and in Unsaturated Polyesters, etc.
MEHQ is also used in the agriculture industry. We are the only Chemical Enterprise in the world that has been successful in commercializing hydroxylation of Anisole to produce MEHQ. Our in-house process is unique, novel, and environment-friendly with only water as a by-product. We have four independent production lines to produce MEHQ and are fully registered with REACH.