Corporate Social Responsibility
Changing lives with inclusive development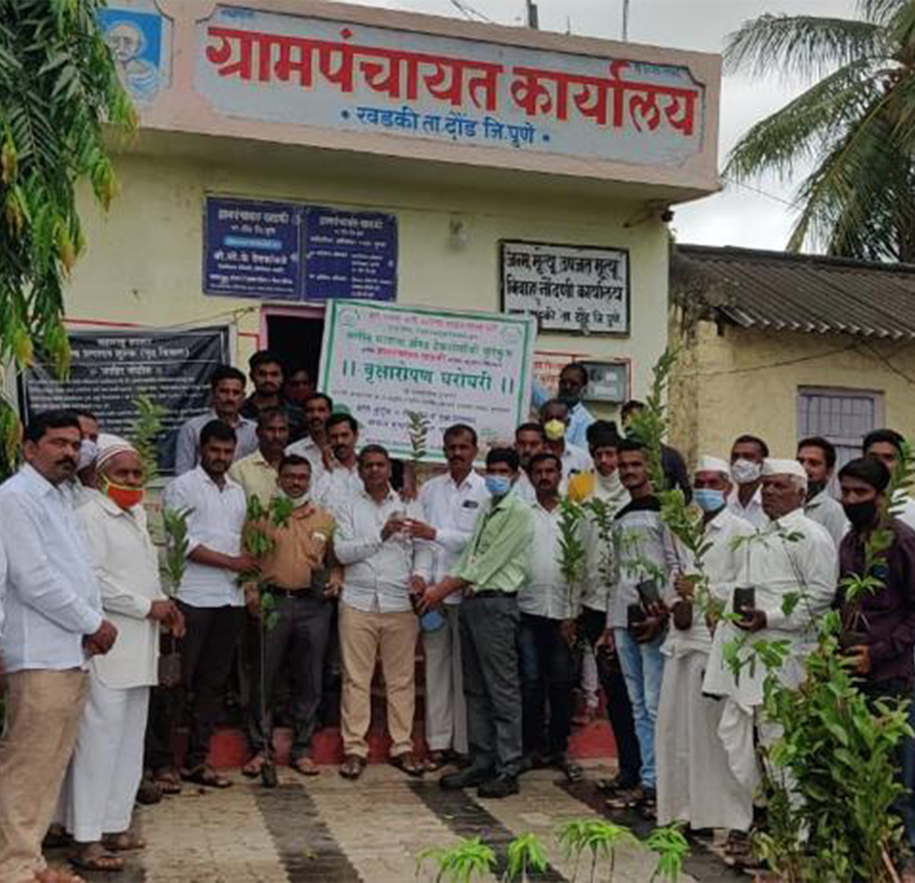 At CSTL, our CSR philosophy is intertwined with our core focus on sustainability. We endeavour to shape a better tomorrow and strive continuously to actively contribute to the social and economic development of the communities we operate within. Our aim is to shape a sustainable future for our generations to come so that the society as a whole is developed and uplifted from our initiatives.
Our selected focus areas of education, healthcare and environmental sustainability are in line with the Sustainable Development Goals (SDG) adopted as a part of the United Nations 2030 agenda. Our community outreach is further enhanced by our employees who actively participate in all our initiatives.

Education
Our initiatives in the area of education include improving school infrastructure in the form of clean classrooms and school buildings in the villages and providing educational material to schools that help them impart better knowledge to students. We strive to provide quality & affordable education to the poor and underprivileged students and through our various education programs, in partnership with like-minded organizations have impacted lives of 400+ students.
Being a technology driven company, we believe in the promotion of knowledge. To that extent, we support various educational institutions that provide students with higher qualification opportunities, undertake research activities, scholarship programmes, workshops and provide education to students of rural areas and weaker sections.

Healthcare
We have undertaken various initiatives for providing needy patients in rural and tribal areas with easy access to essential health services as well as spread the awareness of preventive healthcare.
Contributing to various NGO's and medical trusts for constructing state-of-the-art healthcare facilities, buying modern healthcare equipment, organising blood donation & vaccination camps, conducting preventive health check-up for women and creating awareness for child nutrition are our key projects.

Environment Sustainability
We have grown immensely in our journey to become a responsible manufacturer with a mechanism to proactively reduce, recycle and reuse. With the initiatives undertaken, we have proactively committed to conservation and optimal utilization of all resources.
To conserve the environment and natural resources, the Company has partnered with a NGO to assist the Government in implementing afforestation programme in the degraded forest land in the neighbouring villages. Under this multiyear project, a total of 11,000 trees will be planted over a period of three years.
The company has also donated to various projects across three districts in Maharashtra state that focus on environmental issues like water conservation, tree plantation, sanitation and garbage disposal.